Possibilities d'exposer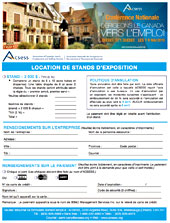 STAND – 2 000 $ TVH 5%
Comprend un stand de 8 x 10 (avec tubes et draperies).
Une table drapée de 6 pi avec 2 chaises.
Réservez votre stand maintenant, car le nombre de places est limité.
Tous les stands seront attribués selon la règle du « premier arrivé, premier servi ».
Comment devenir exposant
Pour devenir exposant, vous pouvez soit utiliser notre serveur sécurisé en ligne ou simplement télécharger et imprimer le formulaire de demande d'inscription des exposants (en format PDF), de le remplir au complet et de le retourner par la poste ou par télécopieur à l'adresse ou au numéro indiqués sur le formulaire.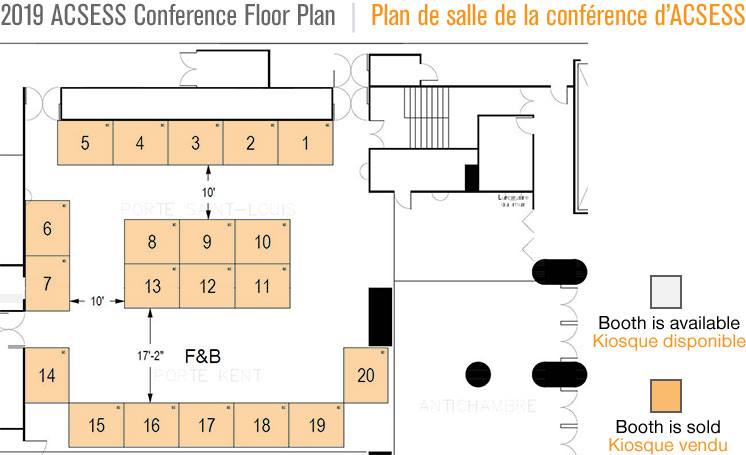 ---
PROSPECTUS FOR EXHIBITORS & SPONSORS
Complete information about why you should consider exhibiting or sponsoring our conference is available in our PROSPECTUS. This document contains information about our delegate composition, Feedback from past exhibitors and sponsors, and much more.
---